Welcome to THE HALLBROOK TEAM Website!
HIRE A LUXURY HOME SPECIALIST
OUR EXPERTISE: A 29+ YEAR FOCUS, KNOWLEDGE AND HISTORY IN HALLBROOK FARMS
TOP 20 AGENTS IN KANSAS CITY BUSINESS JOURNAL
FIVE STAR BEST IN CLIENT SATISFACTION AGENTS
THE HIGHEST LEVEL OF CLIENT CARE IN THE INDUSTRY
UNPARALLELLED KNOWLEDGE OF LUXURY HOME CONSTRUCTION
OPEN COMMUNICATION, skilled negotiation and responsible decision-making.
OUR PROFESSIONAL NETWORK AT YOUR DISPOSAL:-architects, builders, lenders,designers
THE ONLY WEBSITE EXCLUSIVELY DISPLAYING HALLBROOK FARMS AND HALLBROOK VILLAGE TO THE LUXURY-HOME BUYER
BUYER-REPRESENTATION AVAILABLE FOR BUILDING OR BUYING THROUGHOUT GREATER K.C.
"Nobody knows Hallbrook Better!"
LEAWOOD SPECIALISTS! HALLBROOK FARMS & HALLBROOK VILLAGE, BERKSHIRE ESTATES, BRADFORD PLACE, FINE HOME BUILDING SITES, IRON HORSE, LEAWOOD, LIONSGATE, LOCH LLOYD, MISSION HILLS, SUNSET HILL, THE WOODS, TUSCANY RESERVE
Buyers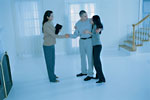 Whether you're buying your first home, your move-up dreamhome or an investment property, we are highly skilled BUYER-AGENTS, committed to providing you with the highest quality buyer-service. When making the investment that buying your new home requires, you deserve to have all the latest market information and the very best advice. We will make certain you have the facts. Read more.
Sellers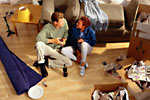 The decision to sell a home is serious business. We know that buying is abiut love-and selling is about money! Whatever your reasons for selling, our proven effective marketing strategies will ensure that you get the highest possible price for your home in the shortest time. I guarantee professional, ethical and confidential service and will keep you fully informed every step of the way. Read more.